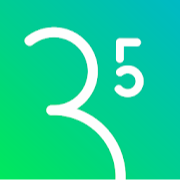 Main features
-Based on the requirements of NOM35.​ -Easy-access control panel for registering and sending surveys to collaborators.​ -It can be sent from any social platform.​ -It allows the management of multiple work centers from the same account.
-The data is updated and plotted in real time.​ -It is synchronized with the FB account which facilitates user authentication.​ -Download results in PDF format, for easy distribution without altering the content.
Benefits
-The application can be managed from the same account.​ -The users can share the link whenever they wish and the responses are immediately captured, so that they will be able to see them from his cell phone.​ -Meet the requirement quickly and easily.