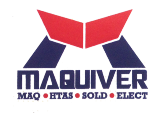 Main features
Sales
Production
Main features
- It has a fast and clear interface to capture data.
- Drop quotes and work orders instantly and synchronize the information with other areas.​
- Facilitates the organization of logistics activities.​
- Real-time access to check changes in activities and inventory.​
- Inspection guidelines: Update to print PDI codes on handhelds.​
Sales
- Easy control over the quotes organized by date, products, name of the applicant, status and description of the type and time of delivery or service distribution.​
- Information that is updated at the time to provide the seller with the specifications that must be mentioned to the customer.​
- Order and control to guarantee the existence of supplies and determine production times.​ ​
Production
- It includes all the necessary specifications for the service to be performed.​
- Saving time through the registration system that allows timely monitoring of requests made by the customer.​
- Digitization of documents that allows the efficiency of operational areas. ​
- Real-time access to the data and status of the work order.​